Dear friends,
We need support from all of you to continue our work in defense and protection of homeless animals in Venezuela.

Due to the acute local crisis, the increase in the cost of veterinarian supplies and animal food has made it very difficult to extend the programs that we have implemented for years in the most under served communities, where there is a serious problem of animal abandonment.
The permanent spaying and neutering campaigns, subsidized to make them accessible and free for homeless animals, is an effective, essential and humanitarian solution that effectively avoids the suffering of thousands of animals in the streets.During the last year we managed to spay and neuter 7456 animals, many of them abandoned in the streets. In addition, we were able to hospitalize 252 animal requiring specialized veterinary assistance, including trauma care and chemotherapy in many cases.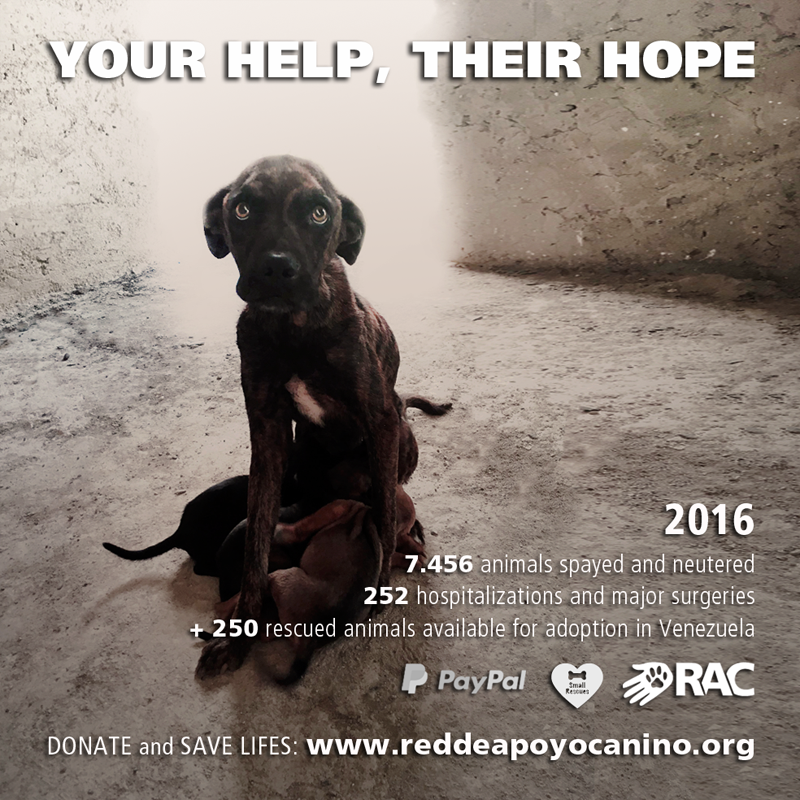 We still have many animals looking for a home. To date, there are 258 rescued animals that have shelter and food and they are waiting for a new opportunity with an adoptive, forever family.
We work tirelessly and your help and support are the hope of thousands.

Donate Now using the PayPal button on our website.
Together We Save Lives! / Thanks to Small Rescues.